Looking for a new IT service provider?
We specialise in IT solutions and services for business and home offices.
SPEED, ACCOUNTABLE
Local service which is prompt and professional from qualified technicians who get the job done.
No risk to you with all IT services backed by CT North Lakes's 100% guarantee.

CUSTOMER

FIRST
Your situation is unique and we respect that. Our solution will draw upon the breadth of our services: Office 365, Cloud applications, Backup and Business continuity, Data recovery, website hosting, anti-virus solution for business and the home.
SCALABLE SOLUTIONS
Solutions that scale with your growth. This is our focus when assessing technologies and designing the solution for your challenge.
With Computer Troubleshooters, you have not one mind working for you but a National network of minds.

SUPPORT SOLUTIONS
Proactive support that reduces the risk of IT failure and business disruption via remote monitoring and remediation using our IT Managed service plans. Allows you to focus on your business while we focus on your IT.

LEADING

EDGE
As Australia's largest franchise network, we only work with the best partners.
This means you have access to the latest trends in Cloud services, Server networks, Virtual private networks, hardware trends, and Data management and recovery.
Computer Troubleshooters North Lakes
Your trusted technology advisor
Latest news
You can learn so much from our technicians, read for yourself
Backup solutions. Microsoft make it very clear that it's your data, and you alone are responsible for protecting it. Yes, that's right. YOU - not Microsoft.
Business today relies on technology more than ever. During downtime, there is more and more potential for frustration for everyone in the business. Finding the right IT Support for your business is vital.
You're at the airport, a coffee shop or in a hotel, and you need to meet a deadline. To achieve this deadline, you need to access Public Wi-Fi. It is convenient, but it comes with risk. This article provides some tips to reduce your risk.
Products
Just a few of our top products

Ask Now
for pricing 
1 computer (1 year).
The latest protection without draining your resources.
Identity protection. Verifies the safety of web pages.
Pricing available for Additional PCs
and multiple year license periods (2 years)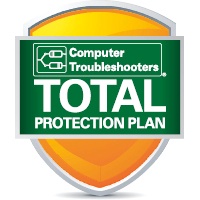 Pricing
from $10
per PC per month –
charged monthly, quarterly or annually.
Anti virus and Anti Spyware, Monthly health check report
Managed Windows patches and updates
To read more about this product click here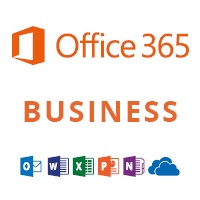 Pricing 
per user per month
annual commitment
(Email not included)
1 TB file storage and sharing
Fully installed Office on PC/Mac
Office apps on tablets and phones
Always have the latest versions!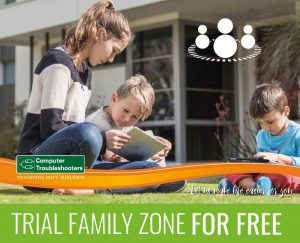 Ask for our Pricing
for the Family Zone Box
Once off cost – but try it for FREE for 2 months!!
Peace of Mind when they are online.
Ask for more information or visit Family Zone